Click on images for a higher resolution view, if you dare.
I've been known to turn people to stone if you look at me too long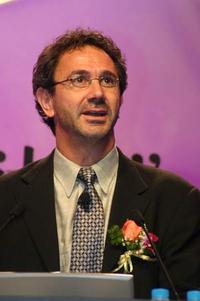 Looking pious giving a talk in Hangzhou, and mellow me, at Dagstuhl, shot by Fredo Durand.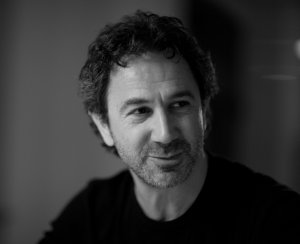 Home and Heritage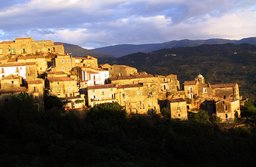 My heritage in the hills of Calabria (left: Savuto; right: Cleto).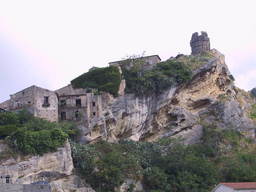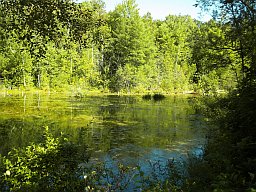 My pond in summer and winter.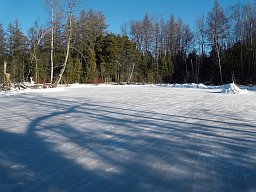 Some Travel Shots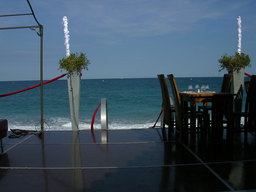 The view from my favourite bar (so far!) on earth, Villeneuve-Loubet, just west of Nice.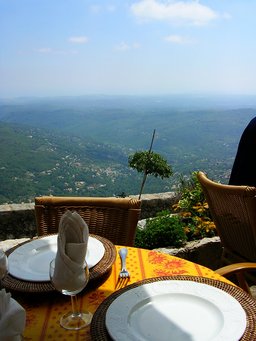 Another lovely view from a beautiful restaurant in Gourdon, France after 75km of cycling.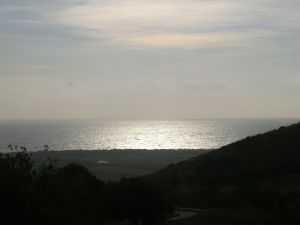 A silver Calabrian sunset and a golden sunset over Fiumefreddo.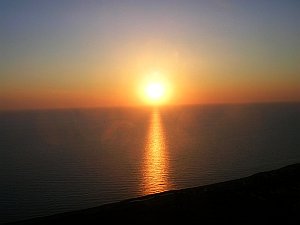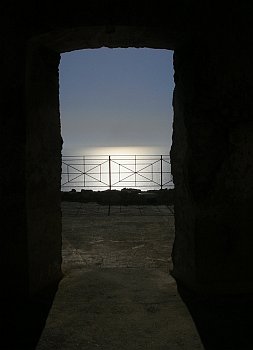 A shot through the arch of the ramparts of Fiumefreddo.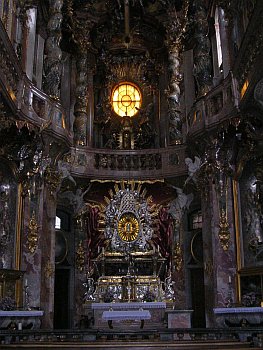 A partial shot of the glorious interior of the "Asamkirche" in Munich.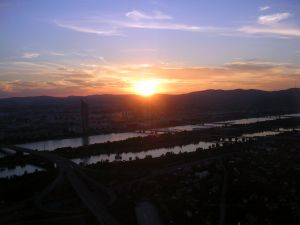 Sunset over the Danube in Vienna.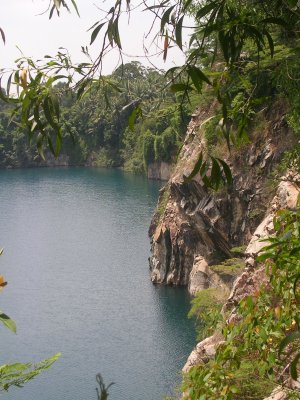 Half a world away, a rock face of an old quarry on Pulau Ubin, Singapore.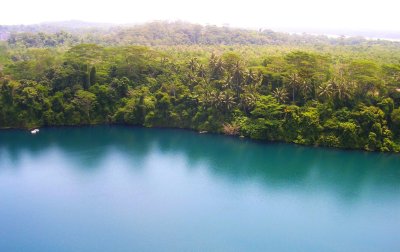 Now after a hot walk, I am on top of the cliff, looking to the far shore.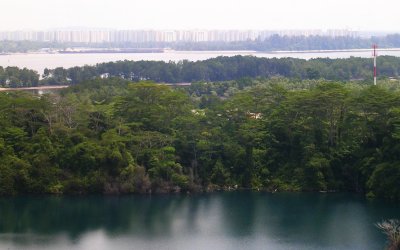 A view of the Singapore skyline across the bay from the same cliff. Interesting juxtaposition.
Hikes
Samaria Gorge, Crete, 2011
I don't do many hikes and instead tend to bike, but this one is special. Crete is full of gorges and this one is the best known. We took the bus from Chania to Omalos and descended, going first through forests and then into the gorge itself, and subsequently emerging at Agia Roumell. We spent a couple of hours sipping raki while waiting for the ferry to take us eastward to Loutro and then Chora Sfakion where a bus awaited to take us back to Chania. It is a spectacular walk full of inspiring views.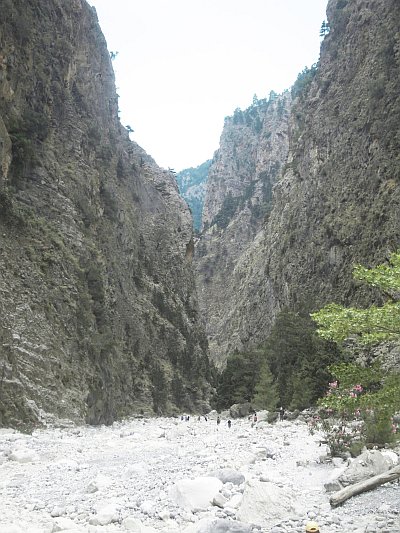 Click here for a slide show.
Cycling
Many of the bike photos below were taken as part of various cycling trips on various visits to Nice with my good friend George Drettakis.
Mont Ventoux, 2012
In early June, George and I did a couple of rides. One was the Col de Vence. that we had done a few years ago. Somewhere in the fog of memory we both rewrote the past to think it was an easy climb. It actually was surprisingly challenging. Either that or we are getting older. I prefer the illusion of youth and instead appeal to the consensus of the web. The real challenge, however, was climbing Mont Ventoux. The
ascent was a sustained effort, but the real surprise occurred very close to the summit, where suddenly we were hit by gales of wind that knocked me right off my bike. Fortunately I landed on some nice, soft limestone, away from the cliff. I picked myself up and George and I made it to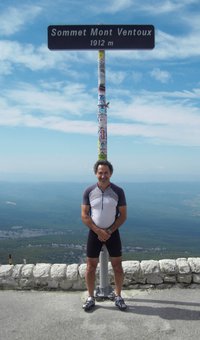 the summit. I have never experienced so much wind in a ride, which naturally I should have gathered from the name "Ventoux". I have no doubt that the gales were in the 100km/hr range, since it was difficult even to stand for a pose without support. With camera shaking, I got a shot of the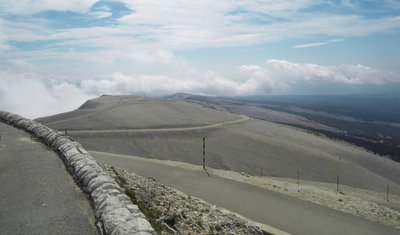 other-worldly landscape that is due as much to old human deforestation as natural processes. After all, it's a relatively low summit compared to Col de la Bonette (below) which is almost 1000m higher, with correspondingly thinner atmosphere. This was an enthralling ride. It was technically less difficult than Bonette, where the altitude and frightening weather should have required a technically better rider than me. But the rewards of Ventoux, an isolated mountain in the heart of Provence, are truly memorable and satisfying. For shear sensual pleasure, nothing beats the lush Mediterranean breezes of Col de la Madone, but the austerity of Ventoux and Bonette both serve to make one feel very small indeed.
Col de Turini and Col de Bleine, 2011
A lovely climb through forests and plateaus (Turini) and breathtaking gorges (Bleine) in the South Alps. Some challenging bits, but overall not as crazy as Bonette. Bleine is particularly rewarding.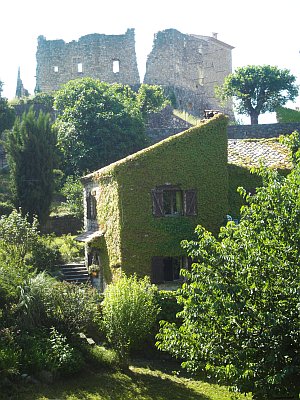 Click here for a short slide show.
Col de la Bonette 2010
A challenging 26km ride to 2800 metres in the Alps, starting at Saint Etienne de Tinee. It would have been even better had we not been hit with high winds, lightning just near us, thunder, pelting rain and brusing hail right at the summit! Unfortunately no pics of this, as my hands were literally cramped shut around the bike handles. George and I will, however, be forever thankful to the sirens of Bonette cafe down the mountain who provided shelter to many a cold and weary cyclist. Click here for a slide show, or just sample a couple of the pictures below.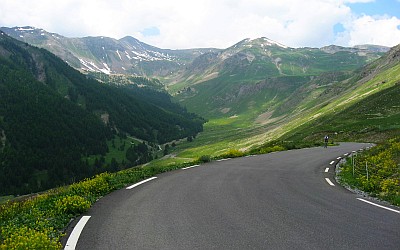 Looking down toward a rider at about 1900metres on the route to the "Col de la Bonette".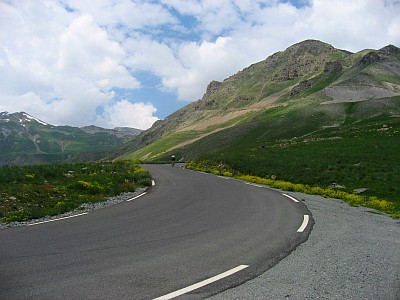 Looking uphill at the same rider.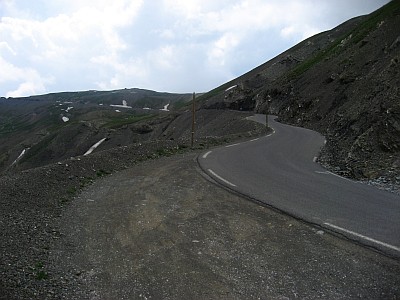 Stark vegetation at 2400metres.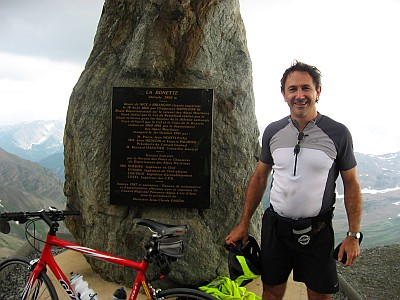 Trophy shot of bike greased, tired old me. The summit at last, at 2800m, but the mountain soon got angry.
Col de la Madone
This ride goes from Menton on the southern shores of France to about 1km into the Alpes-Maritimes. There are no pictures that can capture the beauty of the ride down into the Riviera with the warm Mediterranean breezes floating up the mountain.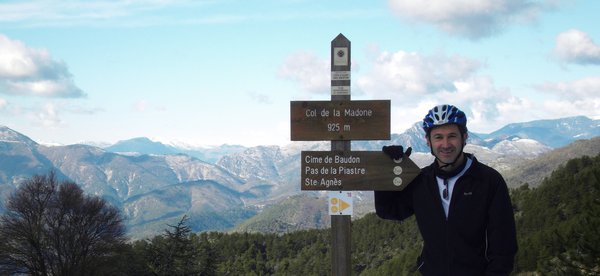 The reward after a strenuous but super cool bike climb to the "Col de la Madone".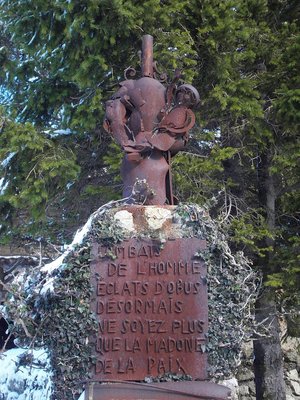 Food for thought at the top of the "Col de la Madone".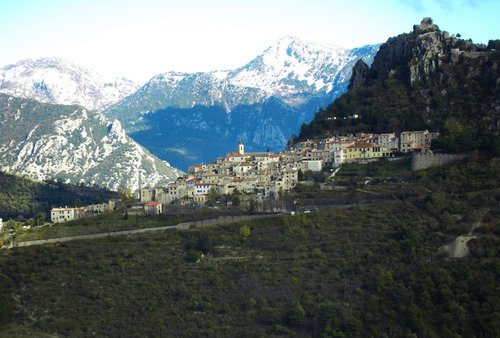 St. Anges: a beautiful mountain town about halfway between Menton and the "Col de la Madone".
Les Gorges du Verdon
Another wonderfully scenic ride through deep canyons in Provence.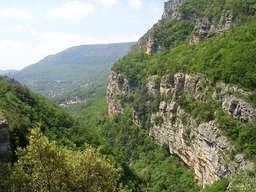 A glimpse of one of the gorges du Verdon.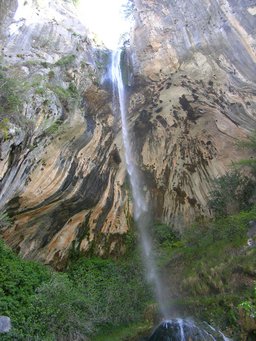 The cool, clear reward of cycling up into the "Gorge du Verdon".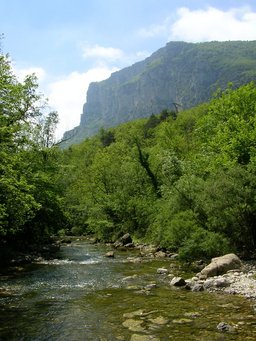 ... and even further uphill, a plateau in the "Gorge du Verdon".
Sports stuff
Where's Waldo? I'm there! Look (hint: I'm not the guy looking at his watch)! Toronto Marathon 2002.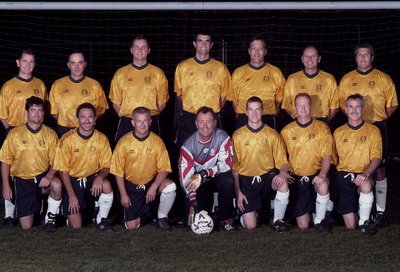 My Aurora Over-35 Championship Soccer Team (Aurora Spurs, 2004).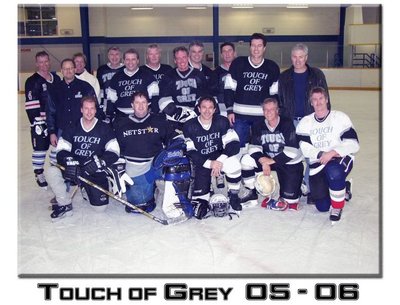 My Aurora Over-35 Hockey Team (Touch of Grey, 2005).
Early Computer Generated Images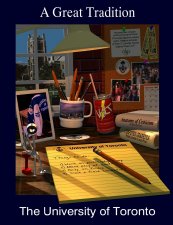 A great tradition (by Rob Lansdale and Laurie Poon).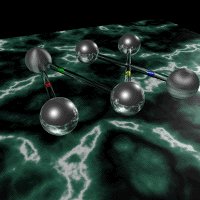 I did this for an old conference poster believe it or not.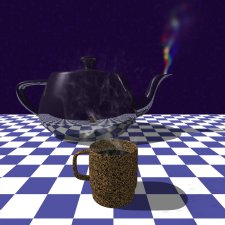 A strange brew.