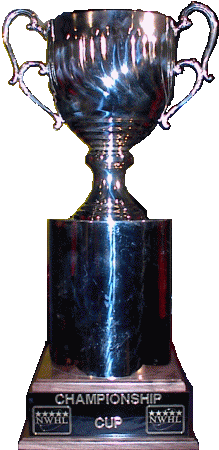 NWHL Finals
The following pictures were taken on March 18, and March 19, 2000, during the WTN NWHL Championship Series. This historic two game series opposed the NWHL Eastern Division Champions, the Sainte-Julie Panthères to the NWHL Western Division Champtions, the Beatrice Aeros, and featured the unveiling of the new NWHL Cup. The series took place at the Brampton Centre for Sports and Entertainement, and was televised throughout Canada on the Women's Television Network (WTN). The Aeros tied the Panthères 2-2 in the first game, and defeated them 1-0 in the second and final game to capture their first NWHL Cup.

---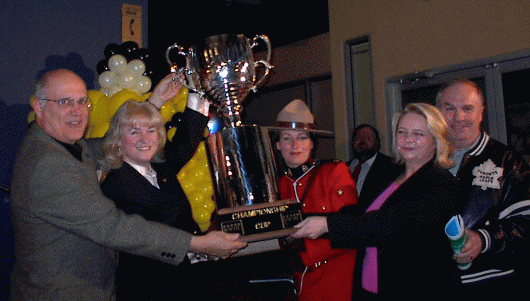 Unveiling of NWHL Cup
From left to right, in the foreground: Peter Robertson (mayor of Brampton), Susan Fennell (NWHL President), ? of the RCMP, Julie Smith (Executive Producer, Independant Production WTN), Ron Ellis (Hockey Hall of Fame).


The NWHL Cup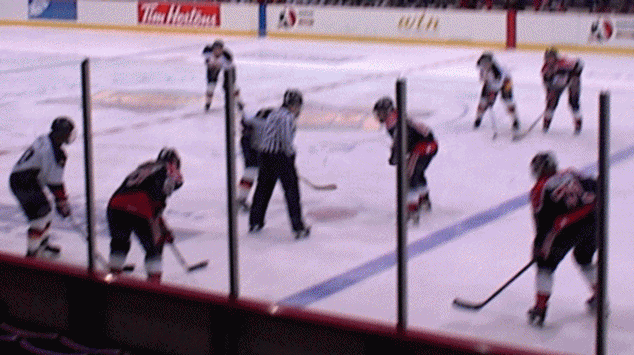 Faceoff between the Beatrice Aeros and the Sainte-Julie Panthères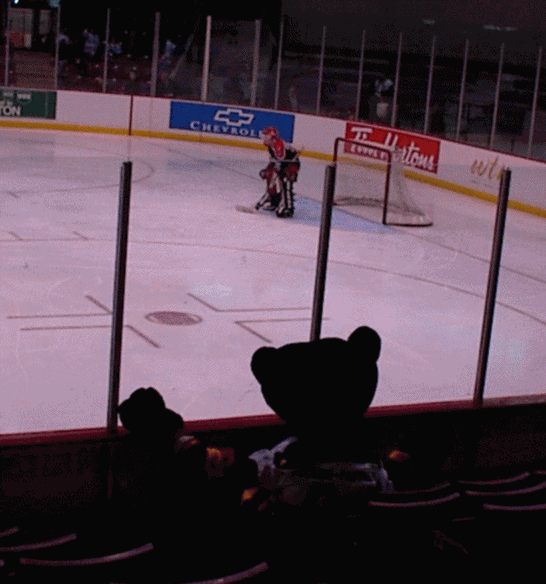 The Panthères' mascot sizes up the Aeros goalie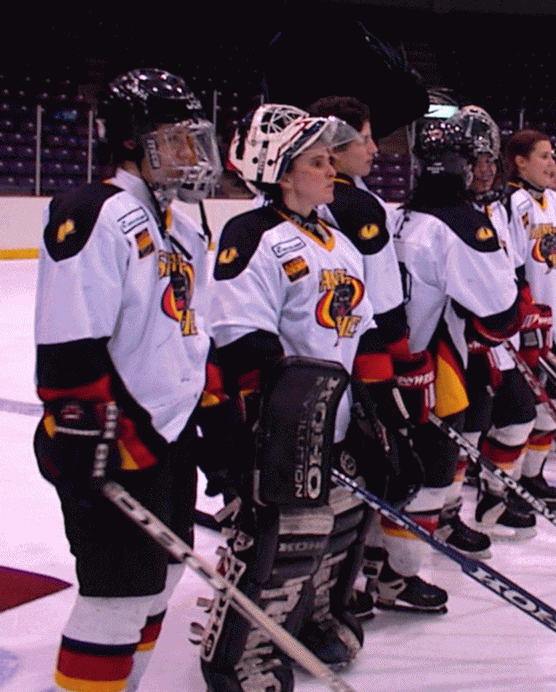 The NWHL Finalists, the Sainte-Julie Panthères
From left to right, Nancy Drolet, Finals MVP Marie-Claude Roy, and other Sainte-Julie players.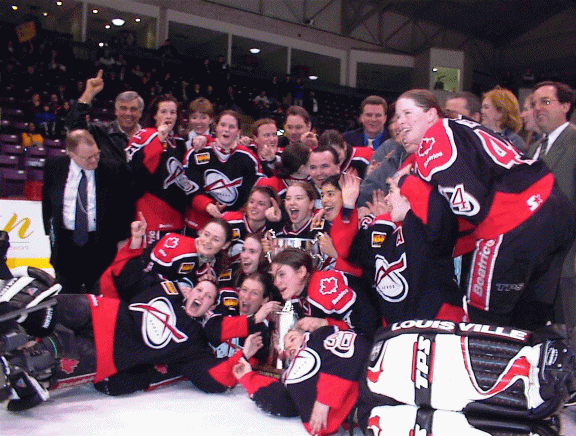 The Beatrice Aeros, 1999-2000 NWHL Champions.