Garry BEIRNE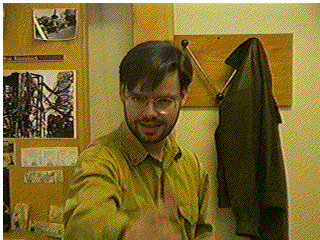 Garry Beirne is President of Overture is a Toronto-based computer consulting and development company. The company offers training, development and consulting services focusing on the use of computing technology for communication, cultural endeavour and creative expression.

As a Research Associate on the Ontario Telepresence Project, Garry is responsible for managing field studies, corporate communication, and interdisciplinary interpretation and mediation.

As a principal of Telepresence Systems, he is concerned with the proper commercial implementation of concepts from the Ontario Telepresence Project, and with developing alliances between the cultural industries, the computing sector and the telecommunications sector.

As the president of Overture, he manages a team of artists, designers and programmers who consult, design and implement Internet solutions for industry. One current project is a Word-Wide Web server for the Information Technology Research Centre (ITRC). This server is construction, so watch it progress.
---
What's going on in my office right now...

What it's like on campus right now...
---
Garry Beirne
Research Associate
Ontario Telepresence Project
10 King's College Road, Rm 2002
Toronto, Ontario
Canda M5S 1A4

Email: garry@itrc.on.ca
Tel: 416-978-0705
Fax: 416-978-7207



Send e-mail to Garry Beirne.
---

To Telepresence People

To Telepresence home page

To DGP home page

Last modified: May 19, 1995