...somewhere beyond computers and graphics there is life.
the proposal was over,
the deadlines had all passed.
there was a lull in the air,
the sky was overcast.
looking through an onion ring,
half a pint in hand.
waiting for the ones,
who might understand.
that while four times two
was eight,
one and one was too,
too repetitive to contemplate.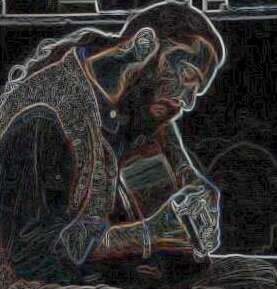 random rambles from the road...
or a bunch of longwinded, self-indulgent travelogs best left to collect cyberdust. a far more inspiring inebriational pondering is a drunk man looks at the thistle.
5/98 the mosel and a night in brussels
SIGGRAPH'98 and the keys
4/99 kiwi tales
7/2000
Nanda Raj-jaat 2000
zimbabwe
san jose to san jose
honolulu
a new year
demolished in dublin
three conferences and the space between
visitors.