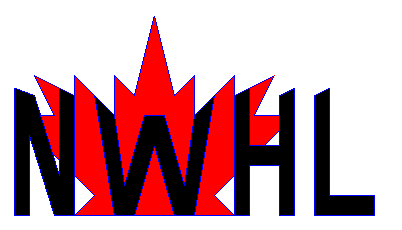 National Women's Hockey League

1998-99 Brampton Thunder
Brampton, Ontario
---
General Information
HOME ARENA: Brampton Sports Centre
HOME GAMES: WEDNESDAYS (7:30pm), SATURDAYS (1:00pm), SUNDAYS (12:30pm or 6:30pm)
COACH: Terry Richardson 905-820-4562
WEB PAGE: Thunder Fan Club
EMAIL: thunder@@whockey.com
---
Team Overview
For a first year franchise the Thunder were complimented by the choice of six Olympic medalists to join the team. The support of this caliber player speaks highly of the level of support and organization this new club brings to the league.
National team members: Lori Dupius, Jayna Hefford, Karen Nystrom, Laura Schuler and Vicky Sunahara will lead the Thunder's offensive attack in the 98-99 season.
U.S. national team member Sue Merz, along with the veteran Justine Blainey, will provide the Thunder with the strong defense needed to compete in this year's competitive Senior AAA league.
Goaltending for the Thunder will be left to Sarah Couch and Stephanie Slade. Both are veterans of the "AAA" league and both are noted as outstanding at their position.
---
Overview
Ali McMillan joins the Thunder's defensive corps as a seasoned veteran from University hockey. She was a valued member of the University of Toronto Varsity Blues where she served as Captain and was voted the team's MVP in the 97/98 season. Ali has also been invited to the Final Selection camp of the National Team program in 1998.
Last season Randi Hickox was a leader on defense with the Intermediate Provincial Championship Junior Aeros. Randi is expected to develop in this coming season and will gain tremendous experience from playing with the team's veteran roster.
---
Coach's Comments
"We have an extraordinary level of talent on this team and the high level of skill and experience will provide the balance we need on the ice to match, if not better, our competition. The players and coaching staff will be well prepared for the season and we are looking forward to competing in the league and representing the city of Brampton."
---
Credits
Much thanks to Doug Foster, NWHL League Publicist, for providing this information.
---
This page is maintained by © 1998 Andria Hunter (andria@cs.toronto.edu).


URL:  http://www.cs.toronto.edu/~andria/nwhl/1999/thunder.html